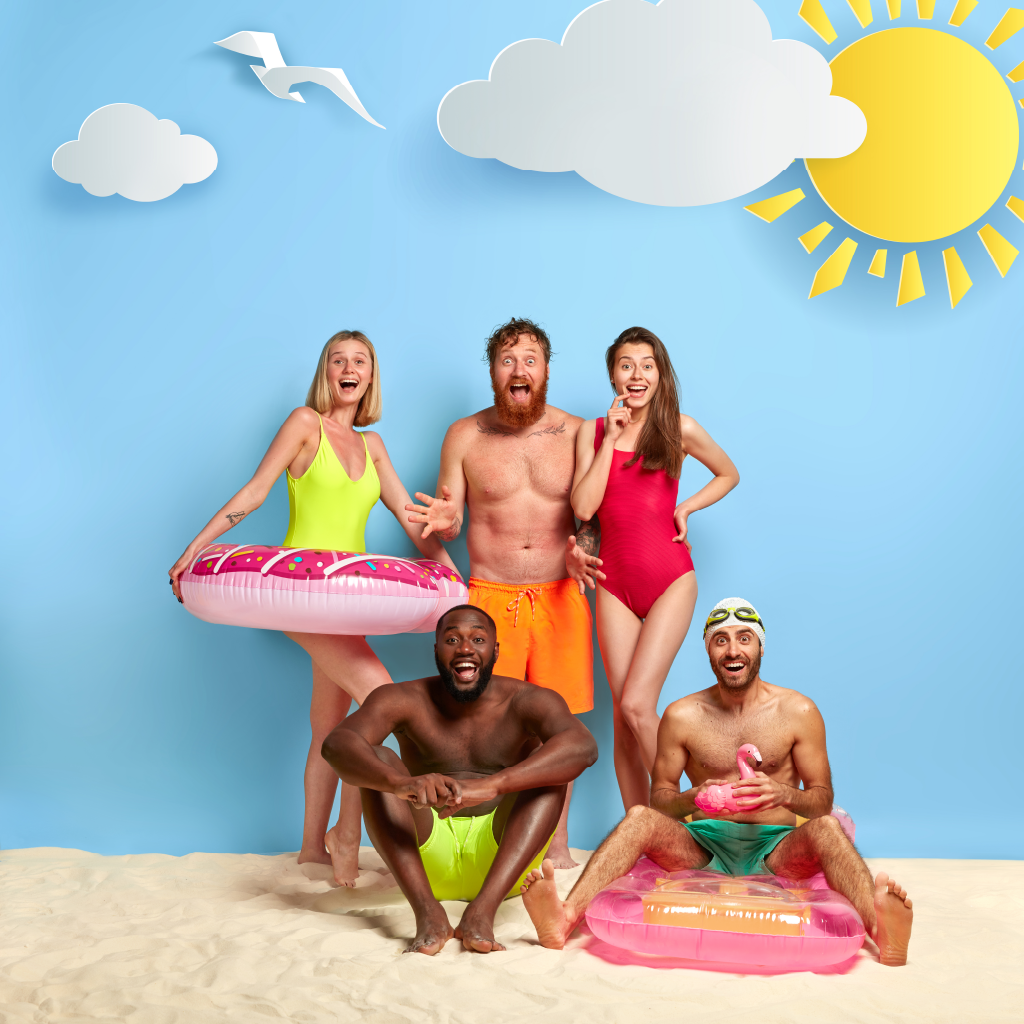 There is perhaps nothing as profoundly satisfying as a trip with a group of either friends or family. After all, that is when the best memories are made. Add in Maldives to this cocktail and suddenly, one is taken to an almost magical world, where nature and humans live in harmony. Where the landscape is so unique, it gives way to islands and marine life that one would imagine belong in heaven.
With over 100 resorts throughout Maldives, picking out one for a group can be extra tricky, considering not all resorts have rooms to accommodate more than 4 people, so we've narrowed down the best resorts in Maldives for group travel.
Waldorf Astoria Maldives Ithaafushi
Waldorf Astoria was already featured on our Top 5 Resorts in Maldives, and for good reason. From the moment you arrive in the Maldives, Waldorf Astoria makes sure to remind you that you're all that matters; you're the king, the world is yours for the taking – a reality that is eventually shattered a few days later when you leave and restart life as a mere peon. From the Princess yacht at Male International Airport to the warmth of the staff, everything is an absolute pleasure.
What you're here for, however is the breathtaking Stella Maris Ocean Villa, which stands tall in the middle of the ocean, offering unapparelled seclusion. The ultra-spacious villa comes with a massive bedroom with a sitting area, a large indoor living and dining area inclusive of an entertainment system, and floor to ceiling windows throughout the villa. The upper deck has a BBQ station as well as chef's service and the lower deck is where one can find the infinity pool, hot tub, hammocks, and ocean access.
As mentioned in Top 5 Resorts in Maldives – Part 2, Soneva Jani promises a complete disconnect from the hustle bustle of daily life. Just kick your shoes off in this barefoot resort and experience life as it should be. Serene and worry free.
Twice as big as its sister resort, Soneva Fushi, Soneva Jani exudes luxury whilst offering nearly twice as many things to do compared to its counterpart. With only 25 villas, each built using wood from sustainable plantation, these villas are as spacious as any with above water swings, open air bathrooms and a slide to transport you into the magical sea.
The most spacious of them all is the Four Bedroom Island Reserve, which at 15,296 square feet can house a whopping 8 adults and 4 children. This suite comes with a steam bath, sauna, changing room, master bedroom, TV lounge, dining room, private pool, with a slide as well as a wine vault, and I've just covered the first floor. The second floor contains another 3 bedrooms which include dressing rooms and bathrooms and a gym to top it off. This is the definition of luxury even by Maldivian resort standards.
Gili Lankanfushi has the reputation of being one of the most luxurious and exclusive resort in the world. Often visited by many celebrities, the resort has one of the largest overwater bungalows in the world as well as other massive water villas. Some of these villas are detached from the island – only reachable by boat, which takes privacy to a whole new level.
The Private Reserve found at Gili Lankanfushi stands in the middle of a turquoise lagoon, around 0.5 kilometers from the resort. This 1700 square meter suite can accommodate 12 guests and comes with a whole list of amenities like 24 hours Mr./Ms. Friday service, two master bedrooms and 2 guest bedrooms, infinity pool and sundeck with a state-of-the-art sound system, a rooftop terrace with a day bed and of course the water slide. Gili Lankanfushi went all out with their Private Reserve and shows through and through – this is indeed where memories are made.
The St. Regis Maldives Vommuli Resort
St. Regis and Maldives are most definitely a match made in heaven. The iconic brand is a mainstay in luxury services, just like the archipelago its Vommuli resort is located on. A 40-minute sea plane ride from Velena International Airport, St. Regis is located on a private atoll stretching as far as 20 acres with everything you've come to expect from a Maldivian resort: pristine beaches, breathtaking lagoon, and of course private villas.
One of these villas is of course the John Jacob Astor Estate, a two level, three-bedroom water villa with an area of around 1540 square meters. This villa is inclusive of a Mr. and Mrs. Friday service, a huge infinity pool, and a hot tub on the deck overlooking the Indian Ocean. One can also find a private gym, spa suites, a large kitchen with a dining table for 12 as well as a cinema.
Anantara Kihavah is situated in the majestic Baa Atoll – a UNESCO World Biosphere reserve. Named Maldives' Best Wellness Retreat at the World Spa Awards in 2017, the Anantara Kihavah is a resort that rejuvenates the mind, body, and soul.
Its 1500 square meter, Two Bedroom Sunset Over Water Pool Residence is located at the end of the boardwalk, allowing for an unimpeded view of the Indian Ocean. This suite comes with a kitchen in the living and dining room and each bedroom features outdoor living spaces, while the infinity pool is in the shaded outdoor dining area.
Considering fitness and well being is a mainstay in Anantara Kihavah, the gym is equipped with TechnoGym machinery as well as a spa treatment room for couples.