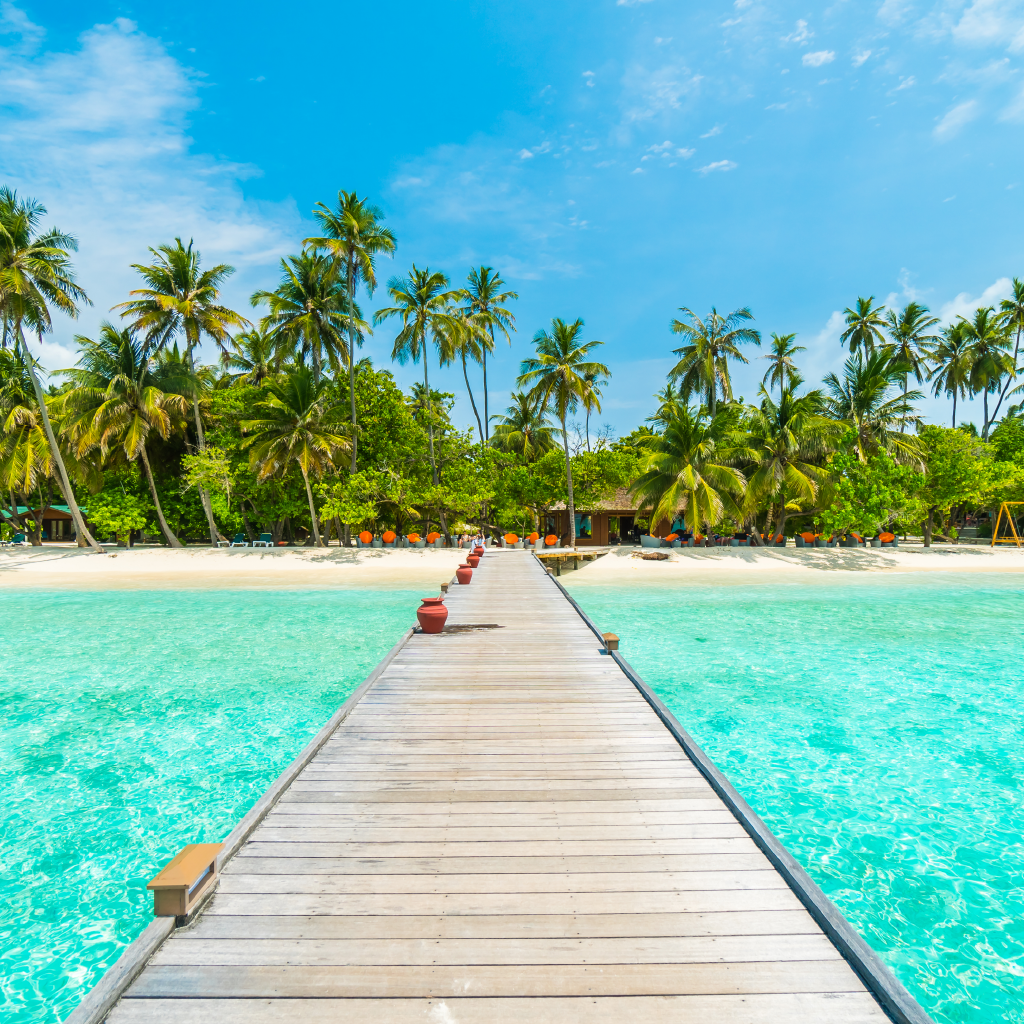 Yes, it is time again. Time to go through some of the best resorts in Maldives. Whilst it would be easy to put every single one of the 132 resorts on the list, we wouldn't dare be so cruel. You need to make a choice and we will try our best to help you decide. So, without further ado, here is part 2 of the best resorts in Maldives.
A product of the Soneva team, known for their devotion to the environment, Soneva Jani promises a complete disconnect from the hustle bustle of daily life. Just kick your shoes off in this barefoot resort and experience life as it should be. Serene and worry free.
Twice as big as its sister resort, Soneva Fushi, Soneva Jani exudes luxury whilst offering nearly twice as many things to do compared to its counterpart. Consisting of only 25 villas, each built using wood from sustainable plantation, these villas are as spacious as any with above water swings, open air bathrooms and a slide to transport you into the magical sea. When I say spacious, I truly mean it in every sense of the word, with some villas able to house families of 10.
The beating heart of the island can be found at the magnificent club house, where time will fly faster than the Millennium Falcon. Here you can relax in the pool while drinking from the juice bar, all while live music entrances you. I haven't even begun to mention the spa, gym, yoga studio and kid's club, all which will make this trip memorable and profoundly breathtaking. When the sun sets, make sure to visit the Cinema Paradiso for movies under the stars.
Located just 20 minutes from Male' International Airport via a luxury catamaran, Jumeirah Vittaveli is certainly one of the most unique (if not best) resorts in Maldives. Inspired by nearby villages, the architecture, consisting of 90 thatched, coral clad villas is truly a sight to behold. Amongst these villas and suites, seven have infinity pools and water slides, and you can also find the Royal Residence, which boasts five bedrooms, a spa, a gym, overwater bar, two pools and a private beach.
With plenty of stuff to do, including a state-of-the-art spa, a bar and amazing restaurants, adults will probably lose themselves in this makeshift paradise. Children can do the same in one of the biggest children's club in all of Maldives, which features activities like a treasure island scavenger hunt and the first and only ice rink in Maldives.
Milaidhoo Island is one of those resorts in Maldives which goes all in on its barefoot luxury premise, offering a laid-back approach, which will make you wonder why one would ever leave the resort. Located on Baa Atoll – a UNESCO Biosphere Reserve, Milaidhoo is situated on a small 13-acre island and consists of 50 water and garden villas, each designed using natural materials. What's more is that each villa has its own infinity pool!
What truly makes Milaidhoo stand out from other resorts in Maldives is its ability to allow guests to complete soak in Maldivian culture through activities such as fishing with local fishermen or gathering ingredients with local chefs as well as excursions to Hanifaru Bay (which houses the large groupings of manta rays).
Part of the infamous Italian hotel group, Baglioni is located in Maagau in Dhaalu Atoll, but you might be forgiven in thinking that this is not a Maldivian resort. This resort looks Italian through and through. The 96 villas are sleek and stylish thanks to Cassina (an Italian furniture and luxury interior design company). The villas have ingenious sharp green and blue color schemes with furniture that wouldn't feel out of place in a palace. The coup de grace comes in the form of a 3 bedroom, approximately 7000 square foot presidential water villa.
The restaurants and bars at Baglioni also reflect the Italian culture (there is an international and Japanese restaurant as well) and the dive instructor is also Italian. Yes, Baglioni is a slice of Italy in the Indian Ocean, here luxury and style combine to form a truly distinctive experience.
Located in the Lhaviyani Atoll, Hurawalhi is a spectacular resort in Maldives that will have divers and water enthusiasts gawking uncontrollably. With no less than 50 dive sites, divers won't ever run out of things to do.
The resort offers 70 cozy and charming villas, meaning options are aplenty! But it's the water activities you're here for and Hurawalhi is swimming in them. With one of the most reliable manta ray hotspots in all of Maldives as well as the aforementioned 50 dive sites, one will be spending the entire trip marveling over the underwater beauty.
Naturally, after all that swimming, one is bound to get famished and that is your chance to visit Maldives' biggest underwater restaurant located in Hurawalhi. The menu is to simply exquisite, and the view is to die for.