Elegance in Simplicity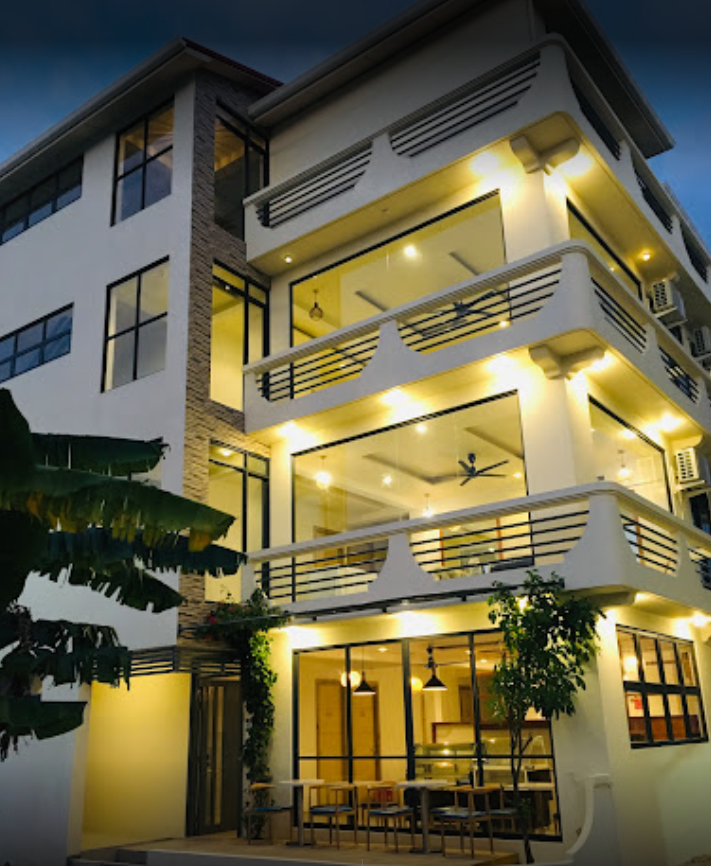 Nestled in between 2 resorts – Four Seasons Resort and Club Med Kani – lies a beautiful, inhabited Maldivian island: Huraa. A mere 20-minute ride via speed boat from Male', Huraa is an extremely accessible and hospitable place that will leave you full of appreciation for Maldivian island life.
Inside Huraa lies a true gem of a fully Maldivian guesthouse: Wish Guesthouse, where all the things that make Maldives, well, Maldives sync into a beautiful concoction. Let's start from the harbor, where you will exit your speedboat after a scintillating ride. You are met in a buggy by a representative from Wish Guesthouse, who will not let you carry your own bag. From there you are whisked to the guesthouse, given a small tour of sorts along the way, with the driver pointing out areas of interest. After arrival, you are greeted with a refreshing cocktail, while your bags are transported to the room.
You pass the cozy Secret Sweet coffee shop on the way to the lobby, and it becomes evident that this is a special place. Everything is perfectly set up, from the 3 bamboo plants shooting up from each vase – each following a uniform geometry, to the use of specific colors (white and blue with some wood), you know a lot of thought went into designing this place. During this time, you will also be greeted by Yappo, the part owner of this Maldivian guesthouse – that was opened by two brothers in early 2022. Yappo is not only an extremely friendly and down to earth person but also has 18 years' worth experience at Four Seasons Resort. Now it all falls into place, Wish Guesthouse truly does have a feeling of being ultra-luxurious and it is Yappo's experience that is playing a primary role in it.
When you enter the room, this vibe is magnified – you feel like you've entered a 5-star hotel (if not a luxury resort). The bed with its 2 hanging lamps, the use of natural light, the simplistic but elegant décor, all following a set color palette, exudes elegance. Even the bathroom doesn't break the illusion with a frosted glass door and massive sink area.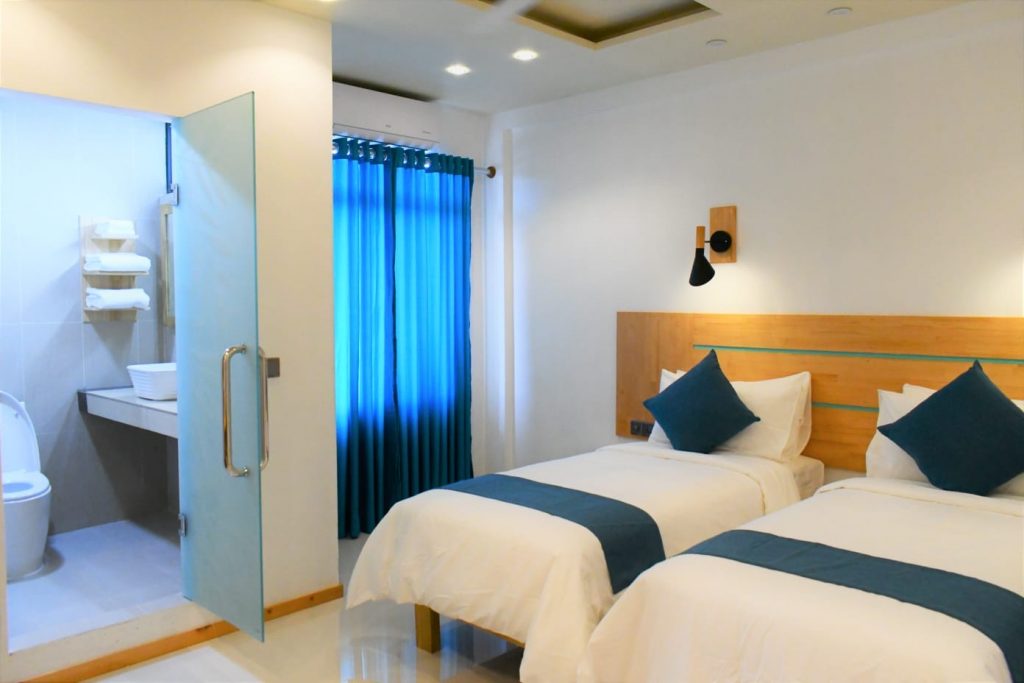 All rooms have the same layout and amenities including AC, Wi-Fi, toiletries, mini fridge, a safe, a bathrobe, television, kettle with coffee and a desk with chair. When you open the curtains, a seemingly never-ending horizon shines upon you as you are greeted with views of the Indian Ocean, the beach and water villas from Club Med Kani. The beds provide a whole other level of sleeping experience, with everything, from the pillows to the mattresses being imported from China. It's like lying on a cloud made out of pillows and beautiful dreams.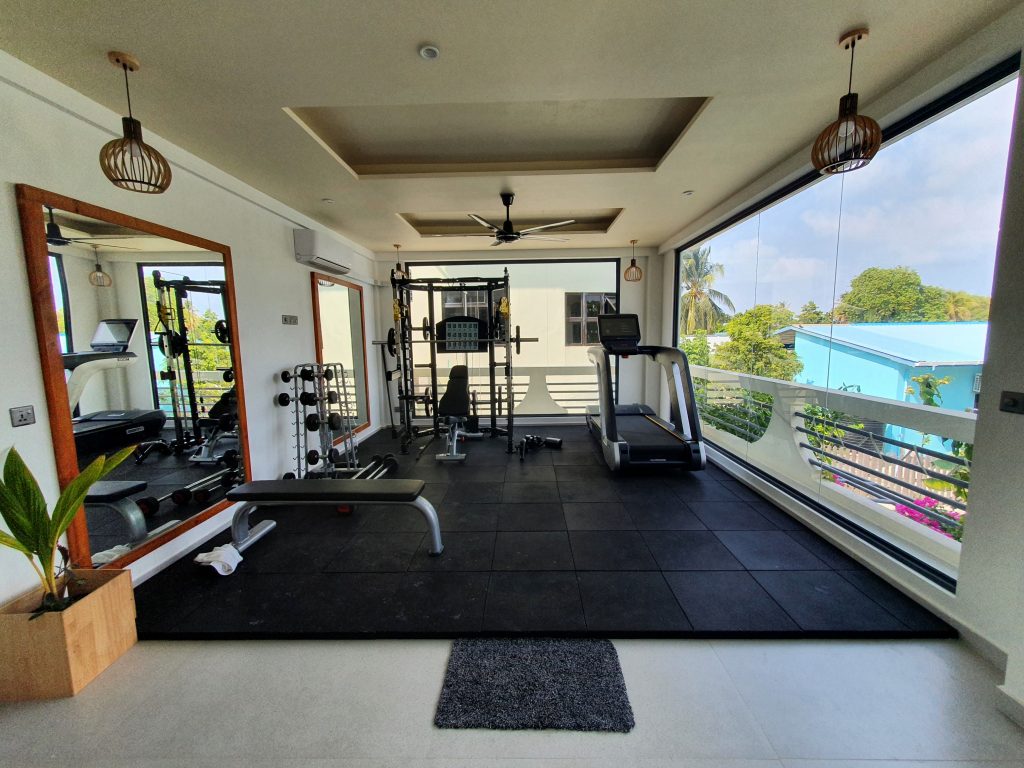 Wish Guesthouse is also the only property in Huraa where you can find a gym, with basic equipment like treadmill, weights, a bench and power rack. The 3rd floor has a lovely seating area, which fully utilizes the natural light and provides customers with an almost serene experience. Moving on to the top floor is the restaurant, which, my goodness, has a view to die for. The never-ending Indian Ocean can be seen during the day and under the moonlight, with almost 30 percent of the island also in front of your eyes. Their menu has both continental and local food, both of which are delicious. Sunbeds are also laid down on the roof for sunbathing with a collection of a few magazines to read as you bask in the sun. Yappo also mentioned that they are going to provide international news publications, as soon as they have the license to distribute.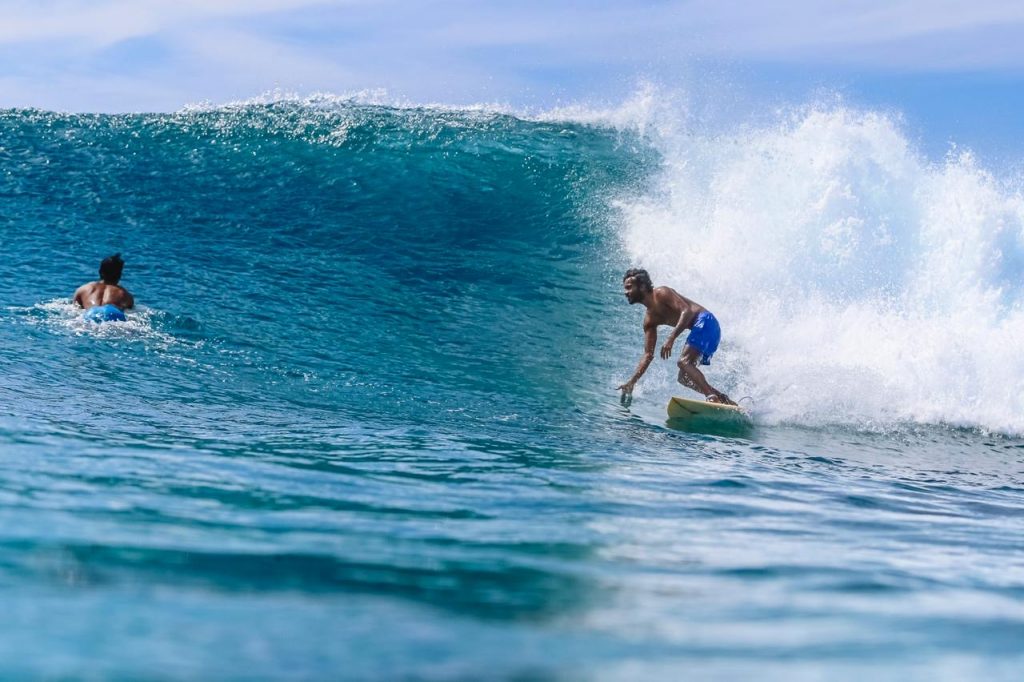 As for the excursions provided, there are options that will have your days and even part of the night fully packed. We are talking snorkeling at 3 different points, sunset or big game fishing, dolphin cruise, sand bank picnics, sunset cruise and surfing trips to nearby points like Chicken, Cokes, Ninja and Sultan. If you didn't already know, Cokes and Chicken are some of the best areas to surf in in all of Asia. The guesthouse has also partnered up with a dive center for diving excursions to 3 nearby points including Okobe Thila, HP Reef and Kani corner.
The guesthouse also offers romantic candlelight dinners at the beach and night snorkeling upon request. If you're traveling with a group, the management can book the nearby volleyball or football court. The excursions director has almost 22 years of experience, so you know what you get will be worth it. Yappo's motto was abundantly clear in one conversation I had with him, "Our main focus is to make sure guests enjoy themselves and never get bored." And the excursion list truly nails what he said.
Guests also get to choose from either a free 2-hour snorkeling session or 1 hour sunset cruise if staying at Wish Guesthouse for a minimum of 4 nights. If the Maldivian guesthouse experience is not enough, you can also take a day trip to Cinnamon Dhonveli, as Yappo has made a deal with the resort for different packages for guests. If you want to drink alcohol, this will be your only option.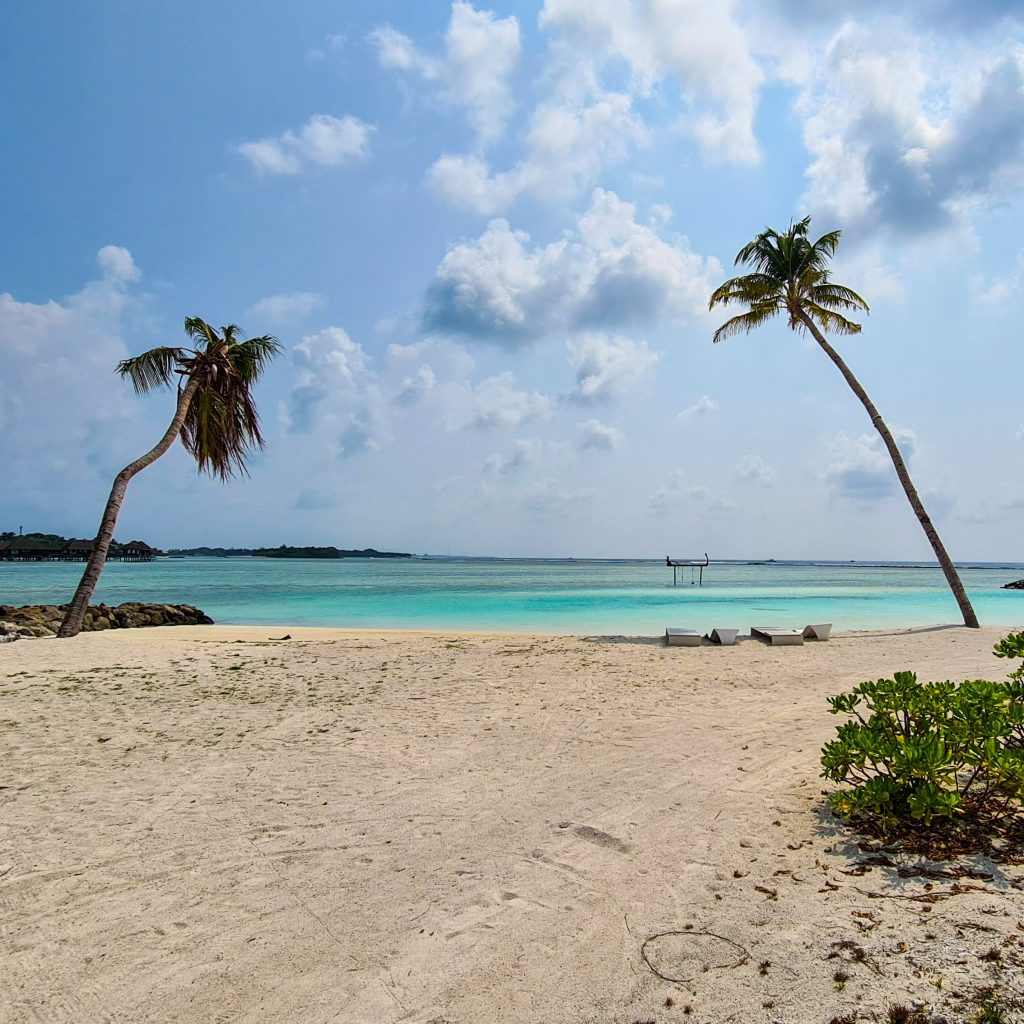 The island, Huraa, feels extremely safe at any given time and locals make sure to greet visitors, further exemplifying the ever-famous Maldivian hospitality. There are no ATMs at the moment, but Yappo has an agent machine, which can be used to withdraw a small amount of cash. Card machines are accepted in a lot of places, though. Huraa also has a few grocery shops and souvenir shops, coconut stations, as well as a few restaurants, the most famous being The Harbor. The main bikini beach for tourist is located near Wish Guesthouse – it can also be seen from the rooms as well as the restaurant. Similarly, a natural mangrove reserve is located a few meters away from the property where Yappo and his brother conduct crab hunting and canoe riding.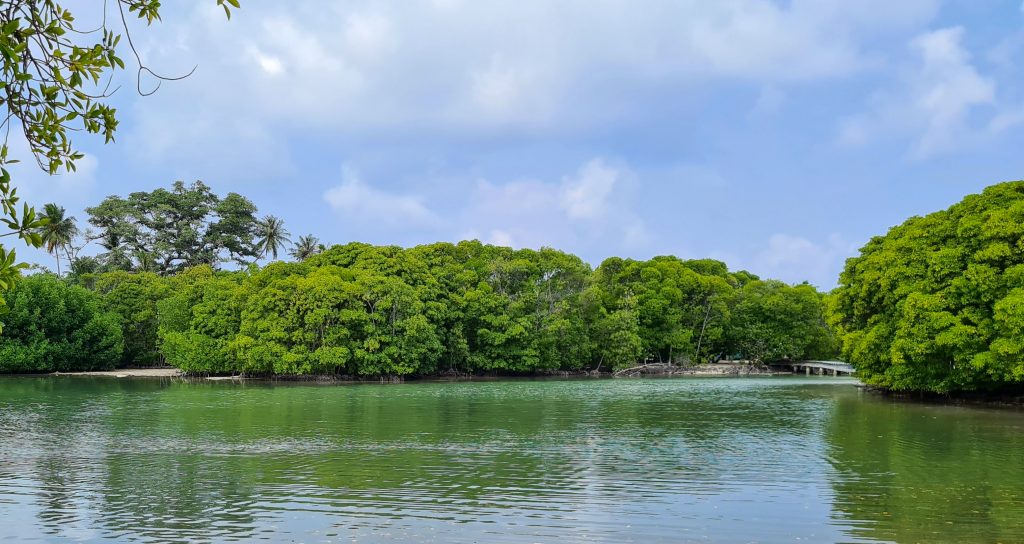 As for the future of this beautiful Maldivian guesthouse, Yappo plans on opening a spa on the property and buying an additional speedboat, so guests can have the optimal experience. Wish Guesthouse is a relatively new property, but its owners have put their vast knowledge and experience with luxury resorts to the best possible use by offering something truly spectacular. They always put their guest's needs first and the guest house is showing immense promise.