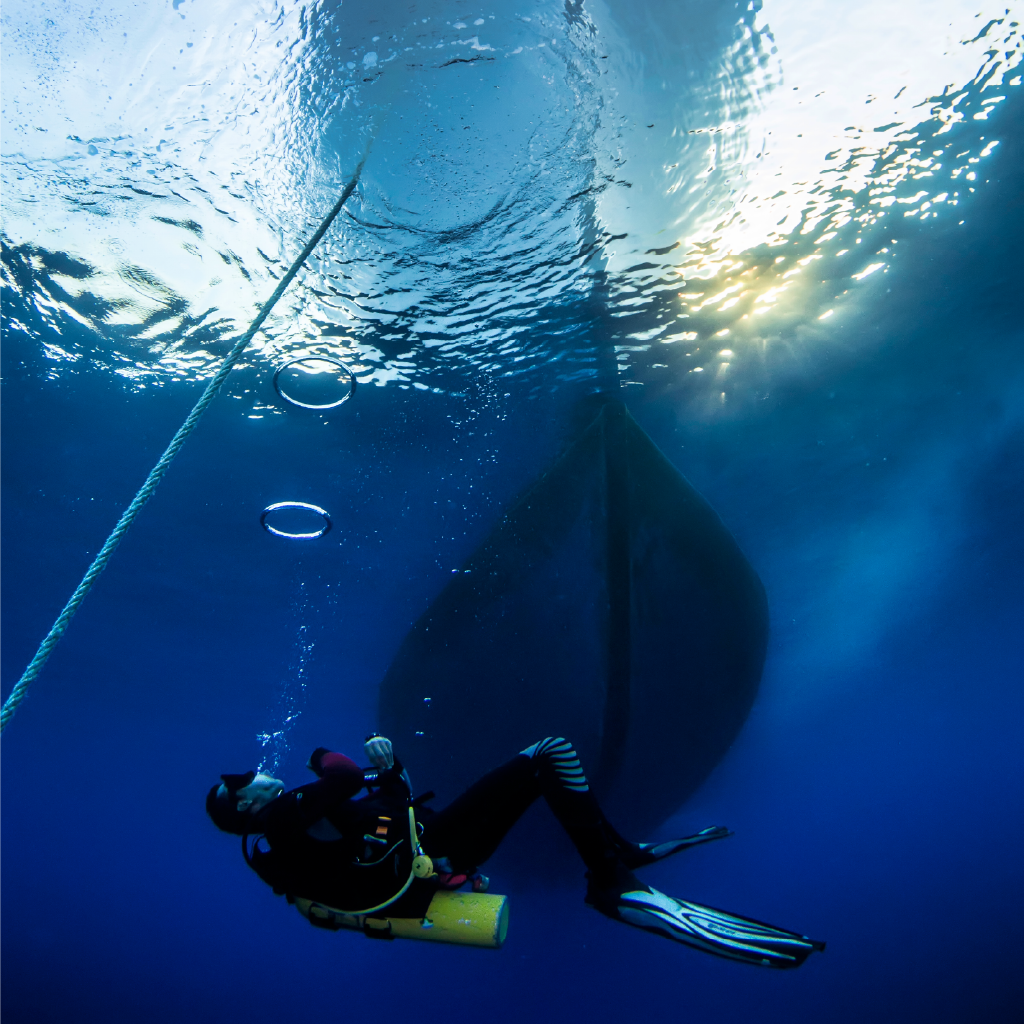 There are few places in the world that can compete with Maldives when it comes to diving. The archipelago has an underwater marine life that is as mesmerizing and encaptivating as any, and it is the reason droves of people come to Maldives for diving.
Considering Maldives comprises mostly of open water – only 1% of the country is based on land – the amount of dive sites is absolutely mind boggling. Just so you don't have to sit through hours of research looking for the perfect spot, we have devised a list of the best spots for diving in Maldives.
Maaya Thila
Found near the resort of Constance Halaveli, Maaya Thila is one of the best sites for scuba diving in Maldives. A metaphorical oasis of sea life, this 5-30-meter-deep dive site allows divers to explore caves, corals, aquatic life, amongst which grey reef sharks are the most popular. Other marine life includes Angelfish, barracudas, and clown fish to name a few.
If you ever find yourself at Constance Halaveli, make sure to take a trip to Maaya Thila. After all, it wouldn't be a trip to a Maldivian resort if diving isn't on the menu.
Fish Head & Fesdhoo Wreck
North Ari Atoll is one of the most famous places in Maldives for diving, and this is where Fish Head and Fesdhoo Wreck are located. Fish head is a magnificent site for diving owing to its large quantity of marine life – it is also accessible to beginners and experts alike. At Fish head, you get to experience whip corals, turtles, blue stripe snappers, fusiliers, tunas, jack trevallies and grey reef sharks. Fish Head is in close proximity to a channel, the spot where currents split, offering a breathtaking view of schools of fusiliers running away from predators like tunas, jack fish and trevally fish.
30 meters below the Fish Head lies the Fesdhoo Wreck which is in remarkably good shape and is teeming with fish. One might not be able to enter the wreck due to corals, but the outside view is in itself, one to marvel at.
Moofushi Beru (Manta Point)
Situated a mere 10 minutes by boat from Constance Moofushi Maldives, Moofushi Beru, also known as Manta Point due to its massive gathering of manta rays, and believe me, this dive site lives up to its name. Manta rays are accompanied by various species of snappers, squirrelfish, sweetlips and white tip reef sharks.
The reef has an abundance of sharks after the 20-meter mark, where sharks and manta rays can be found swimming in the dark blue sea around 35 meters deep. Diving in Maldives is always a pleasure, but in Moofushi Beru, the spectacle of manta rays is second to none.
Vilamendhoo Thila
Vilamendhoo Thila is located in Alif Dhaal Atoll, near Vilamendhoo Island and is a must visit for divers coming to Maldives. Here, rays and sharks swim with the current and the 10-meter-deep top reef slopes down to over 30 meters on the east, while the west site has a steep drop off and has several caves.
The corals found atop the reef are as vivid as they are vibrant and provide a shelter from the current. Here, schools of snappers, jacks, batfish, sea fans, fusiliers, eagle rays, manta rays and reef sharks reside. The northern area of the reef is usually teeming with sharks and eagle rays, while massive sting rays nest at the bottom.
Hammerhead Shark Point
Located in the Alif Alif Atoll, near Kuramathi, The Hammer Head Shark point is a 30-meter dive for advanced divers. The dive starts around 6 am and can be completed thrice a week – usually Tuesday, Friday and Saturday. Considering the dive site is just 8 minutes via boat, it is very easily accessible and is one of the few distinguished places where one can see hammerhead sharks. It is almost impossible not to see the sharks here, but on the off chance one doesn't encounter one, there are always a myriad of other fish to swim with like manta rays, sailfish and other species of sharks.