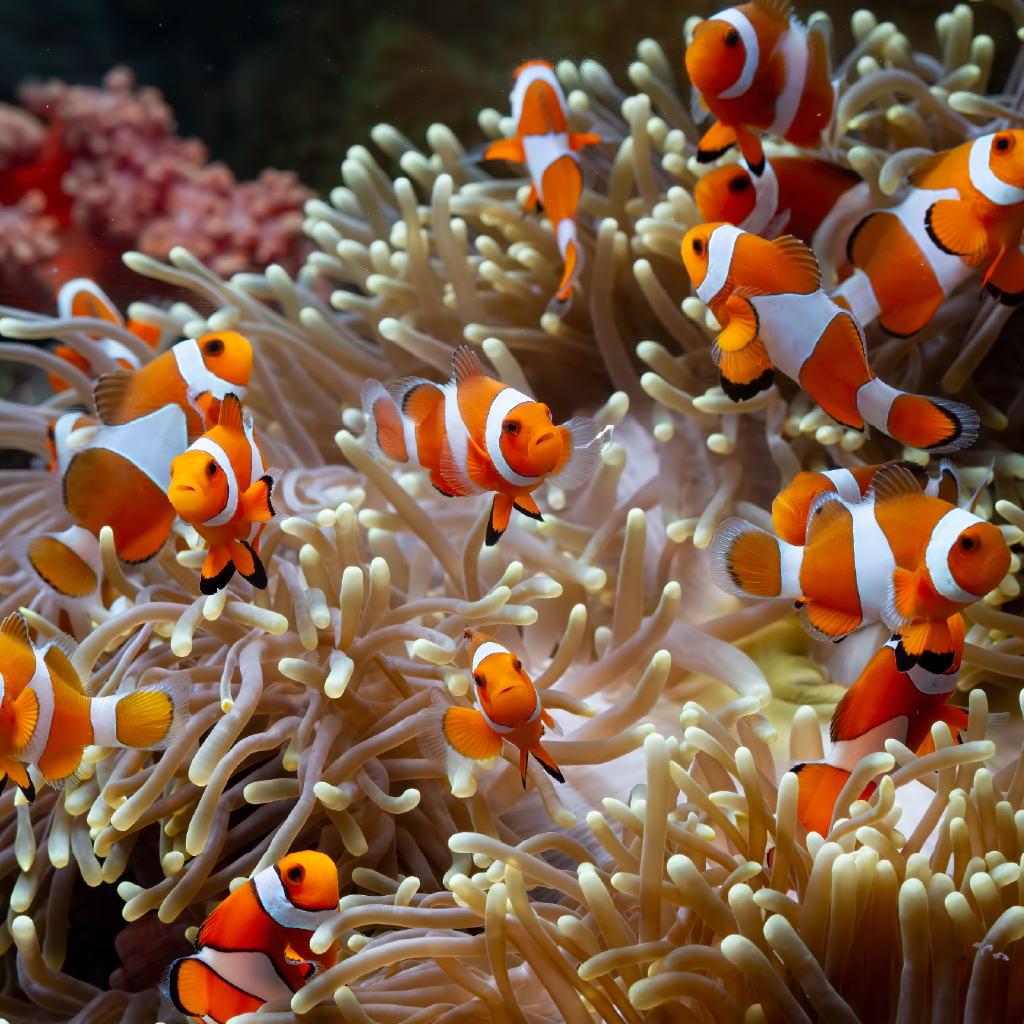 There are few places in the world that can mimic underwater beauty as well as Maldives. The country has 1190 islands, each as immaculate as the last, all with diverse and thriving marine life, which, naturally means some of the greatest snorkeling experiences in the world. Most islands in Maldives have a house reef (a coral reef, which is usually within a comfortable swimming distance from the beach), each of these reefs feel like they were hand-crafted for snorkeling and diving.
With over 70 distinct species of coral reefs and almost 2000 species of marine life, the country is as beautiful underwater as it is above. However, with so many options, planning a trip around snorkeling can be a daunting task. To make it a little easier, we comprised a list of the best snorkeling resorts in Maldives.
Located in North Male' Atoll, Bandos Resort is just 7 km from Velena International Airport and is one of the most popular family resorts in Maldives. With a heavenly landscape, Bandos is full of turquoise lagoons, white sandy beaches and lush green vegetation, but you're here for its incredible house reef – one of the best in the country.
Here, you are likely to encounter a whole array of vibrant and colorful sea creatures including parrotfish, wrasses, clownfish, octopus, angelfish, manta rays, turtles, white reef sharks, turtles and giant moray eels (to name a few); all living in complete harmony with nature and each other – maybe we could learn something.
Owing to both its close-proximity to Male' and stunning house reef, Bandos is a sure shot destination for anyone.
Run by Singapore's Banyan Tree, Angsana Ihuru is an eco-friendly resort in Maldives, situated on a small island. With around 45 rooms, the island offers seclusion and is cozy and intimate, all within an affordable budget. The island also has one of the best-preserved coral reefs in all of Maldives making it a must visit for diving and snorkeling enthusiasts.
Speaking of the coral reef in Angsana Ihuru, it has over 140 species of fish with stunning coral growth. The house reef is located a few steps from the beach and spans the entire circumference of the island. Over here, snorkeling isn't a privilege, it is a right. Just be sure not to swim yourself ragged.
Nestled in North Male' Atoll, Baros is a 5-star resort that, quite frankly, looks straight out of a fantasy movie. If the garden of Eden were on earth, it could have been on Baros. As one of the most luxurious resorts in Maldives, Baros exceeds any and every expectation.
The house reef spans a length of 300m, is easily accessible for beginners and is home to a diverse sea life that includes turtles and sharks. The corals here are also mesmerizing, blending colors together so masterfully, one would think they were drawn by an artist. The resort also offers underwater adventures like fish identification, snorkeling safari and coral gardening.
Located in South Ari Atoll, Constance Moofushi is a unique resort in Maldives, owing to both its layout and landscape. Nature is the name of the game in Constance, with villas reflecting that fact, both in architecture and décor. What makes this island an absolute gem for snorkeling is the fact that the island is located on a migration route of sea life such as sharks, manta rays, sea eagles and dolphins.
The house reef that surrounds Moofushi will have you browsing the ocean for hours on end; it is that stunning. Swim with fish you've seen in movies like Dory and Nemo, explore the magnificent landscapes underwater, Moofushi has such a vibrant underwater life that returning to land will be a letdown.
Centara Grand Island Resort & Spa Maldives
Located on the island of Machchafushi, Centara Grand Island is a 5-star all-inclusive resort in Maldives which offers some of the best snorkeling experiences one could hope for. With a beautiful house reef that is teeming with fish and even a shipwreck, guests can be exploring the waters for their entire trip.
The reef is so well maintained and stunning that the Centara Grand Island Resort has been awarded the Green Fins certification (an award of the UN Environment Programme that is given to resorts that ensue responsible snorkeling and diving). Naturally, with such a focus on environmental protection, the reef is full of fish, turtles and sharks.