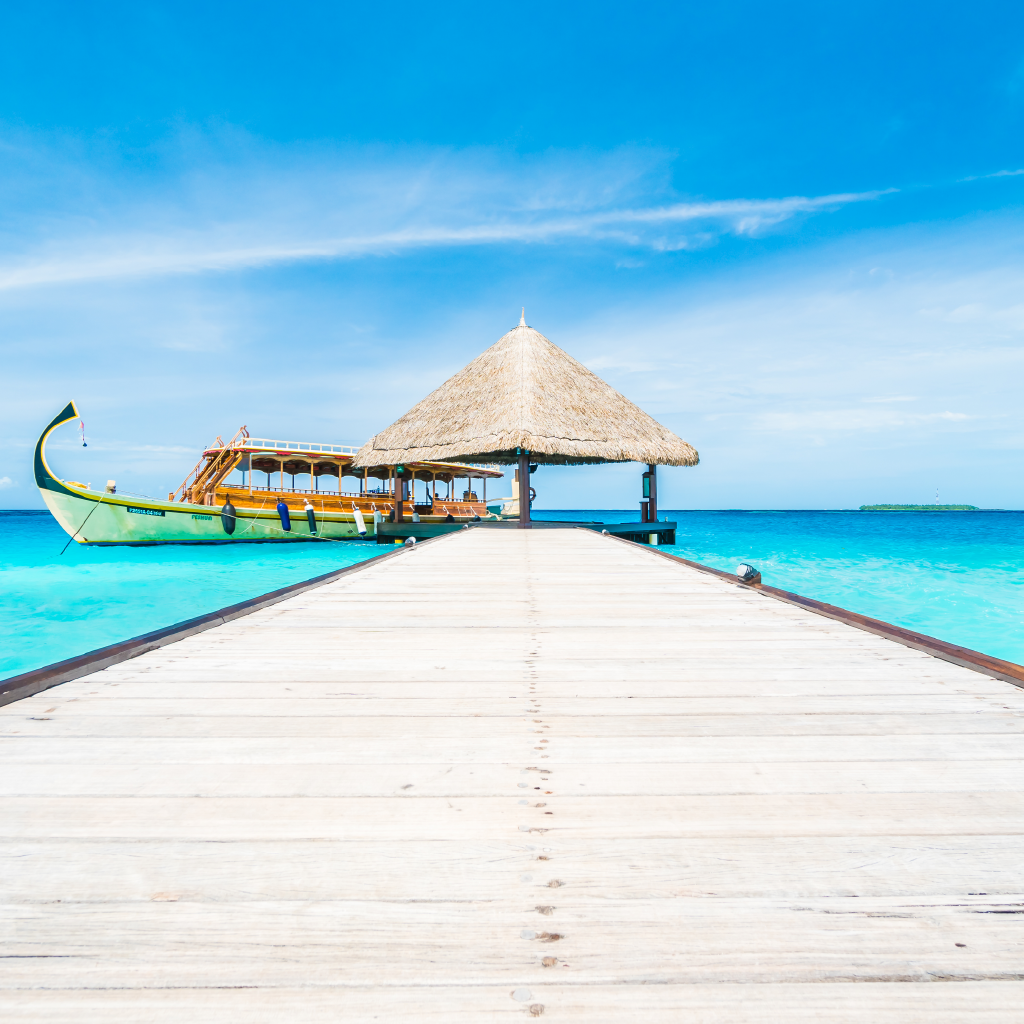 An affordable trip to Maldives was almost unheard off a while back but that all changed in 2009, thanks to relaxation in tourism laws that allowed local islands to operate guesthouses and hotels. With one stroke, the country had opened itself up to a world of new possibilities. While the cost of a trip to local islands might be cheap, the experience is anything but. In fact, it can be argued that to truly understand Maldives in all its glory, one needs to experience its local culture.
Maldives is home to 192 inhabited islands each with something to marvel at – each with something different to offer. We have highlighted some islands we consider must visit places to help ease the burden of choosing from such a massive roster.
Ukulhas, Alif Alif Atoll
Known for championing environmental protection, Ukulhas is an oval shaped island located in Alif Alif Atoll. With a beach stretching for 3 km, the island is a perfect getaway for couples and families and has been gaining a lot of traction with tourists.
The island has become somewhat of an environmental role model amongst islands in Maldives, winning the 'Green Leaf Award' in 2014. Going green of course has its benefits and Ukulhas is tangible proof – the island boasts an abundance of sea life, a vibrant house reef, great ecology and 4 sand banks.
The beach is what truly makes Ukulhas so endearing to visitors though and the reasons are apparent. With such a massive coastline, the island makes sunbathing and swimming almost divine activities and who can pass up the chance to snorkel with turtles and manta rays?
Guest houses are plentiful as well, with rates as low as 25 USD (going up to over 350 USD). New cafes and restaurants have also started sprouting up with the boom in tourism, reinvigorating local economy and life whilst simultaneously catering to visitors.
Ukhulas, however wonderful, is best visited in its peak seasons (November to April) when the waves are calm and gentle. Off peak seasons bring with them rough waves which can hinder the snorkeling experience.
Dhigurah, South Ari Atoll
Translating to long island, Dhigurah is narrow but spans out for 3 kilometers and is only a 20 minute plane ride away from Male airport. The island has a thriving local life, offering all the necessary living facilities (school, hospital and even a harbor). Local islanders are usually clustered at the north end of the island, with the other parts reserved for fruit and vegetation plantations along with natural vegetation.
Dhigurah is surrounded by top notch diving sites such as Kuda Rah Thila, Reethi Thila and Manta point. What lures tourist after tourist to this island are the majestic whale sharks and manta rays – which make up a small part of the vast ecology of the island. Lux South Ari Atoll Resort is also quite close to the island and can be accessed for the day with an entrance fee.
Fulhadhoo, Baa Atoll
Known for its deserted, snow-white beaches, Fulhadhoo has ranked amongst the best beaches of the world in various forums. With water almost unimaginably beautiful – even more than quite a few resorts, even pictures can't do the island justice. The unimpeded privacy you are going to see at this island will make you think of the island as your own little piece of heaven and will remind you of a simpler time when man hadn't set his claws into mother nature.
The island also has a private bikini beach with also doubles as a great place to snorkel. The infrastructure will further enhance the sense of simplicity as old shanty houses and smiling faces greet you along the way. The island has a charm to it that seems to have been lost these days.
Maafushi, Kaafu Atoll
Easily the most famous island on the list, Maafushi has become somewhat of a beacon of hope for future tourism in Maldives. It is perpetually bursting with life and holds the distinction of being the first ever local island in the Maldives to open for tourism – Maafushi is not your average Maldivian island. It is not known for its deserted beaches or the simple island life so synonymous with Maldives, what Maafushi offers is energy, entertainment, and tourists from all over the world.
The island is packed with guesthouses, with all sorts of different rooms ranging from the very basic to the truly luxurious. There will always be something to do thanks to the activities offered like snorkeling, sandbank excursions, fishing trips, island hopping, whale shark and dolphin cruises, scuba diving and many many more. Maafushi is also the only local island in the Maldives to have an offshore boat (around 5 minutes from the island) where alcohol is served.
Celebrations of most major holidays (Eid, Christmas, Chinese New Years etc.) in Maafushi are also a sight to behold. The festivities start in the morning and last till late at night – and what festivities they are! Games, dances, parades, concerts and more will keep you entertained throughout the day and make the trip forever memorable.
Thulusdhoo, Kaafu Atoll
Thulusdhoo is as picturesque as any island in Maldives – where snow-white sand will run through your feet as you gaze at the never-ending horizon beyond the turquoise blue water. The island would be considered heaven for almost anyone but if you're a surfer – my oh my – this place becomes beyond divine.
Home to Cokes and Chickens (considered to be some of the most iconic reef breaks in the world), Thulusdhoo has always been a surfer's retreat but with changing times, the island has started seeing visitors from all walks of life.
For non-surfers, there are a whole host of activities as well, like diving, paddle boarding and kayaking. Also, don't forget to look out for dolphins – the dignified creatures are known to swim near the island. Accommodations are also plentiful, with the five storey Season Paradise Hotel taking top spot thanks to its unobstructed view overlooking the island.